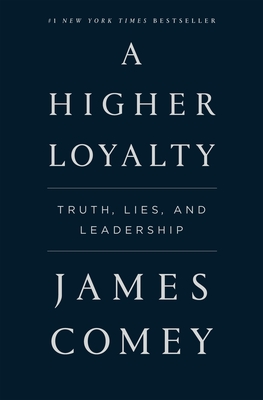 James Comey is a very good writer, storyteller, and teacher, so on a literary level (except for one odd plot order choice—the highly dramatic John Ashcroft hospital showdown between Comey and Bush representatives—which I suspect has to do with the need to insert a ton of detailed background information), this book works.
Comey is a man who is in love with the law and justice and has a loathing of bullies. He is a student and practitioner of ethical leadership—which is really the topic of this book. He is a deeply reflective person. Yes, he tries to make himself look good by talking about his noble motives, but, unless he practiced introspection, he could not relay his introspective self-interrogations about his motives and whether something is ego-driven or directed for the higher good. If he were not compelled to know what's honest, he would not have told the story of the time he was the very thing he loathes—a horrible bully. I relate to this introspective inquiry because I do it myself—constantly, relentlessly—and I'm amazed so many other people don't. But I shouldn't be surprised. As Comey writes, "It is painful to stare openly at ourselves, but it is the only way to change the future. (137)" One can only know this pain by experiencing it, so I believe he is committed to this. Also like me, Comey has had a lifelong struggle with his tendency to think he's right—overconfidence—and he has had to learn to check his opinions with others, let in belief-disputing information, and monitor his tendency to be impulsive and arrogant. He freely admits all this, and he sees and admires Obama's enlightened ability to believe in himself yet remain humble enough to learn from others "which doesn't often exist alongside overconfidence. (155)"
I like this guy. I really, really like him. We are made from a lot of the same stuff.
Read More