New Book Discovery Site Publishes List of Laugh-Out-Loud Novels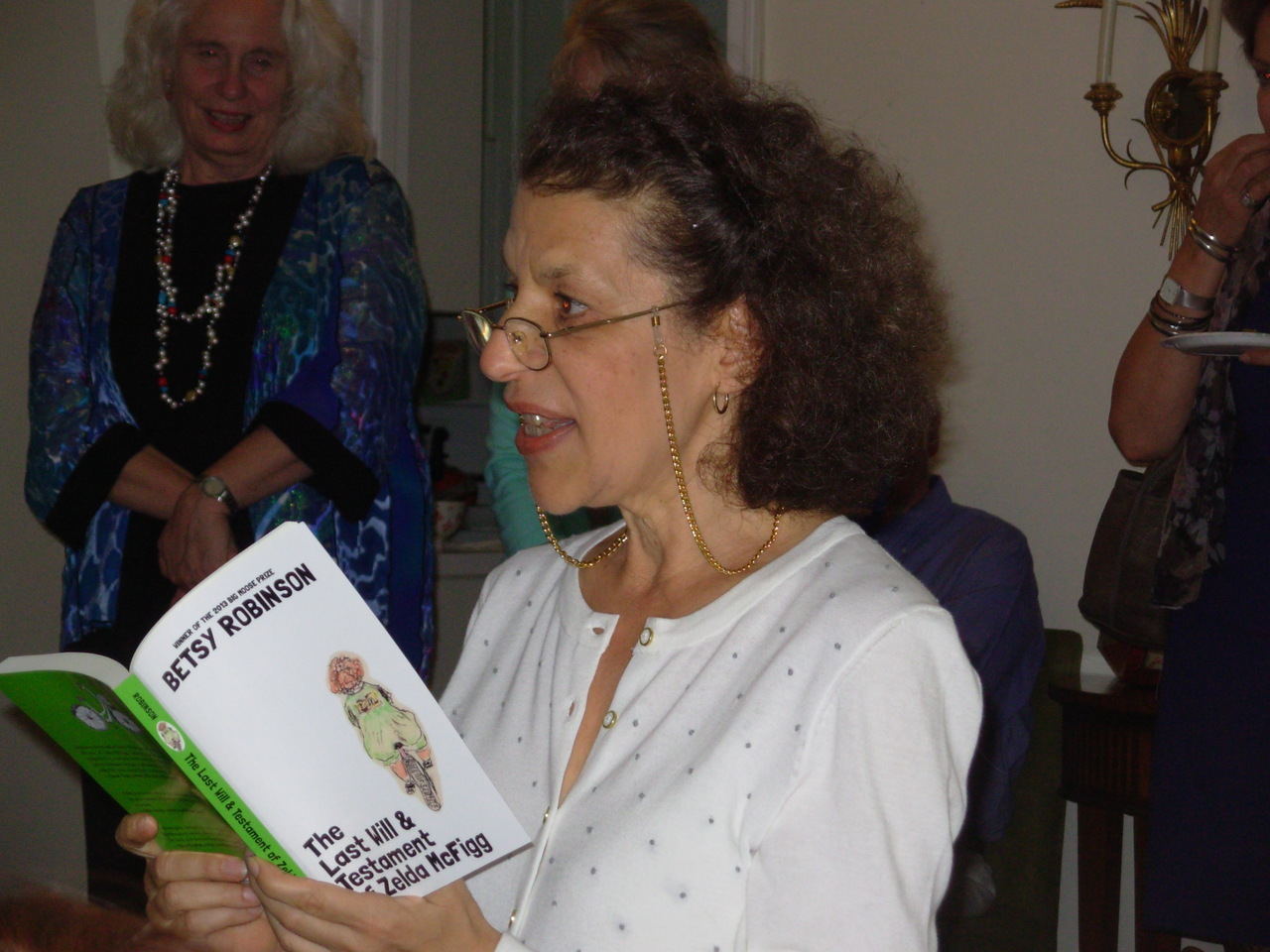 September 19, 2022
For Immediate Release
September 19, 2022
New Book Discovery Site Publishes List of Laugh-Out-Loud Novels
Funny novelist, playwright, former actor, and journalist Betsy Robinson (The Last Will & Testament of Zelda McFigg, Black Lawrence Press, 2014) has just published her list of The best books to make you laugh out loud while squirming with new self-awareness on Shepherd.com, a new book discovery site to help readers find new books and help writers recommend books they love and thereby connect with readers who might also like their own books.
"Making this list of funny books was one of the most satisfying writer exercises I've done," says Betsy. "I got to articulate, in 110 words, what I'm trying to do through my writing and then recommend 5 funny books I love, each of which does the same thing in each writer's unique way."
Says Shepherd's founder Ben Fox: "As a reader, I am incredibly frustrated with the bleak wasteland that is online book discovery. The big bookstores sell books like they sell toothpaste without passion. And Goodreads is more of a spreadsheet than a book discovery experience. How you find a book is important. That search is the start of a journey and should be fun."
Each book's listing includes a description that conveys why the writer personally loves the book. This is more a conversation with a good friend over coffee than a standard elevator pitch, logline, or review.
Betsy list:
Here Goes Nothing by Steve Toltz (Melville House, May 2022)
Hell of a Book by Jason Mott (Dutton, 2021)
Donna Has Left the Building by Susan Jane Gilman (Grand Central Publishing, 2019)
I Am Not Sidney Poitier by Percival Everett (Graywolf Press, 2011)
I Am Sovereign by Nicola Barker (Penguin/Random House/William Heinemann, 2019)
Shepherd link: https://shepherd.com/best-books/laughing-while-squirming-with-new-self-awareness
__________
Betsy Robinson is a novelist, journalist, and book editor. She has written for publications such as Publishers Weekly, Lithub, Spirituality & Health, and the Barnes & Noble blog. www.betsyrobinson-writer.com