New on Amazon: Plan Z by Leslie Kove, revised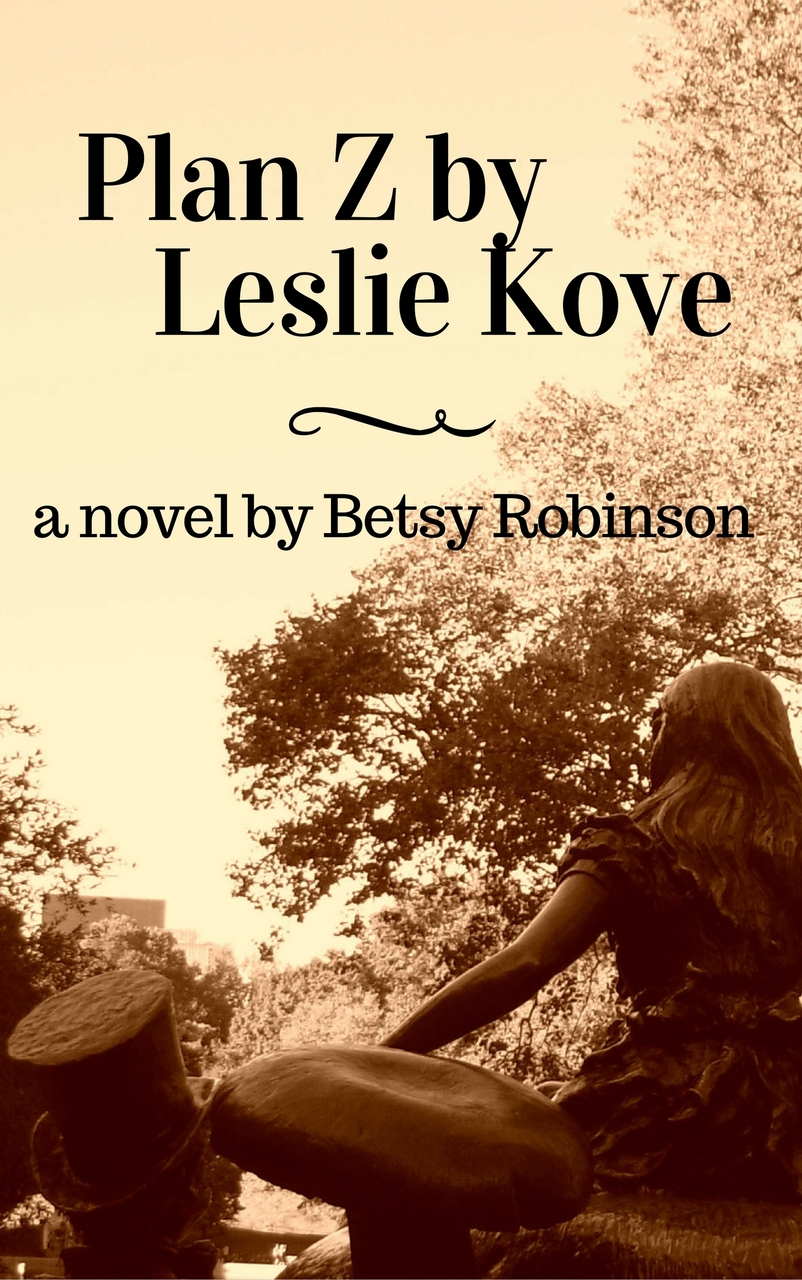 December 2, 2018
In 2001, Mid-List Press published
Plan Z by Leslie Kove
as winner of their First Novel Series award. Alas, the last original copy just sold and Mid-List Press has dissolved.
Amazon to the rescue!
Yesterday I published a revised
paperback edition
with a new cover of New York City's iconic Alice in Wonderland statue—which figures in the story:
A Trip Down the Rabbit Hole of America
As a little girl growing up in Squitchit, New York, Leslie Kove doubtless imagined that she and her two siblings would one day marry, have kids, and make ordinary productive lives for themselves. But by 1970, her brother, Peter, has died in Vietnam. Her sister, Susan, a scholarship student at Bennington College in Vermont, has changed her name to Sabra-Sou and dances topless in political demonstrations. And Leslie, a high school senior, has no idea what to say when people ask her what she's going to do with her life: She needs a plan.
This first-person tragicomedy begins with Leslie's visit to Bennington in May 1970 and continues over two decades as she journeys through "the rabbit hole"—like a modern-day Alice in the Wonderland that is America.
(Also available in
Kindle edition
.)