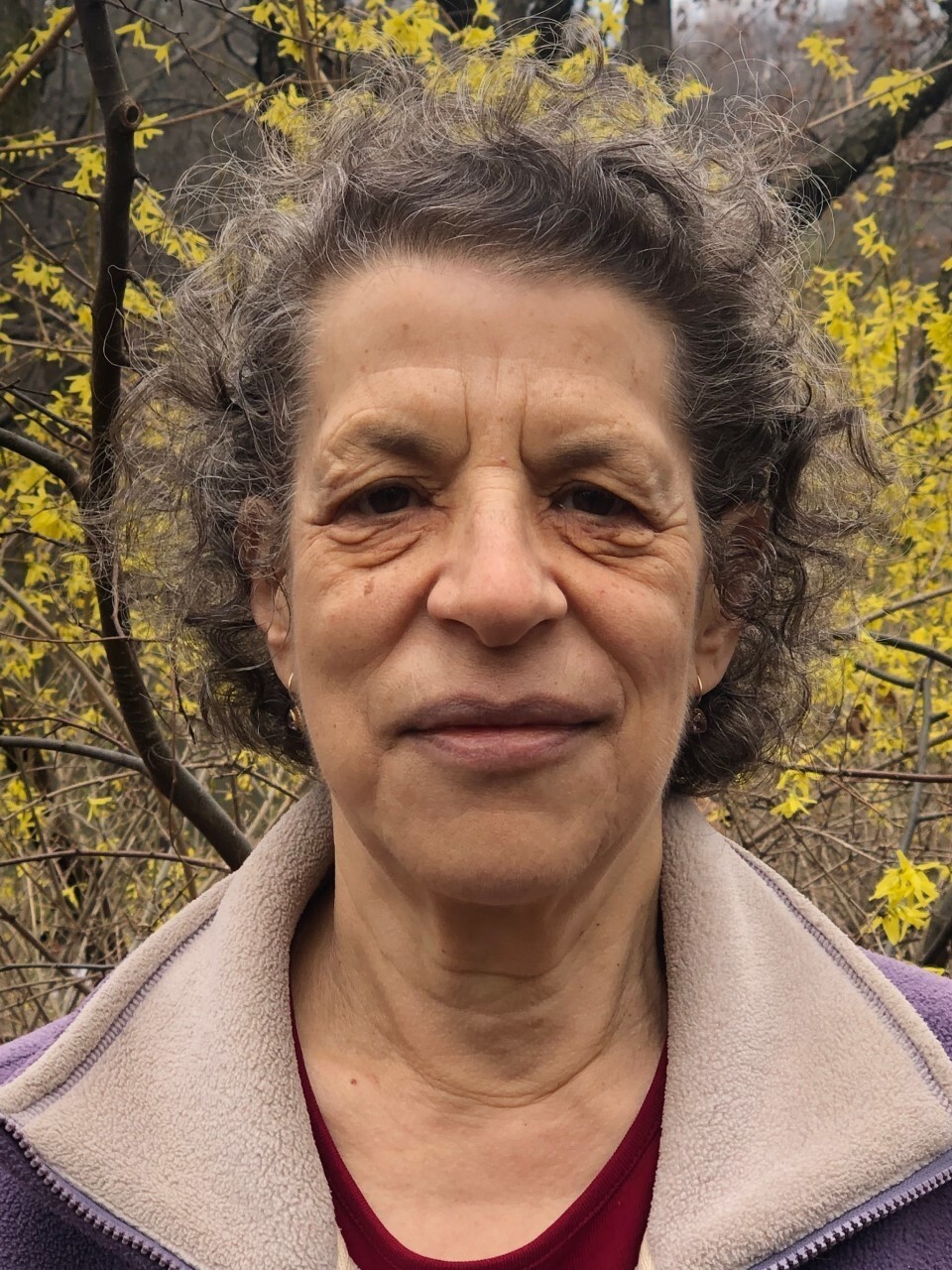 Betsy Robinson was raised an atheist and went on to make her living as a writer and editor of spiritual subject matter: as managing editor of Spirituality & Health magazine for six and a half years and as an editor of spiritual psychology and books about shamans and traditional healers. She attended a four-year healing school (energy medicine) and has been a columnist for UPI's Religion & Spirituality Forum, but she still isn't sure what she believes. … And that's okay. While she's figuring it out, she writes funny literary stories about flawed people.

Her first novel, Plan Z by Leslie Kove, was published by Mid-List Press in 2001 as winner of their First Novel Award Series. Her second novel, The Last Will & Testament of Zelda McFigg won Black Lawrence Press's 2013 Big Moose Prize and was published in September 2014. And her edit of her late mother, Edna Robinson's, novel, The Trouble with the Truth was launched in February 2015.


Here's what mother and daughter would look like if Edna were alive to celebrate. Betsy and Edna Robinson were awarded a 1987/88 Writers Guild East fellowship to write two movies, The Love Convention and Ms. Manhattan (both unproduced).

For over a decade Betsy was an actor (Return of the Secaucus 7; Lianna; and assorted fools, clowns, and sexy wenches all over Off-off Broadway). She is also a playwright, and her scripts have been produced at the Eugene O'Neill Playwrights Conference, Theatre in the Works (Amherst, MA), in Los Angeles, Off-off Broadway, on cable TV, and in Iowa where she won first prize in the Dubuque Fine Arts 1-Act Contest.

A Bennington College and National Theater Institute graduate, Betsy is a member of the Ensemble Studio Theatre where she's had many workshop productions and performed her one-woman 1-act, Darleen Dances (excerpt published in Moving Parts, Viking Penguin 1992, complete play published in Girl Stories & Game Plays).

Other published fiction: "Cost of Care," Abandon Journal; "The Shanglers," New Plays by Women; "The Last Available Burial Ground on Manhattan Island," At Rise magazine; "Pose Please," Silo magazine (1993); "May 4, 1970," Viet Nam War Generation Journal (Dec. 2002) and included in Girl Stories & Game Plays (see links, right); "Jakey, Get Out of the Buggy," Chronogram (Feb. 2003) and included in Girl Stories & Game Plays (see links, right), "The Hearing," Epiphany (spring 2005) and included in Monologues, Sketches, Scenes, Short Plays e-book (see "Monologues" page on toolbar, above).

Articles: Publishers Weekly (and a new PW piece here), Lithub, Oh Reader, Next Avenue, Prairie Fire spring 2023 issue, Salvation South, The Sunlight Press, Lit Mag News Roundup, The Artisanal Writer, Rewire Me, BUST magazine, Mangoprism, BN.com/blog, FundsforWriters.com, Writing Bad, FiftyIsTheNewFifty.com, Friends: Voices on the Gift of Friendship, The Mantle, Trop magazine, Spirituality & Health, Parabola, New Renaissance, Guideposts, Conscious Choice, Houseplant Magazine, Indoor & Patio Gardening, GreenPrints, The American Gardener, Cat Fancy, Dog Fancy, and DogGone. Columnist for UPI's Religion & Spirituality Forum.
Coming soon, essays/stories in Journal of Compressed Creative Arts, The Progressive, Chicago Review of Books, and an Amphibian Press anthology.

Betsy has had an eclectic career. She served as an editor and promotional consultant to the Ringing Rocks Foundation on their Profiles of Healing book/digital recording series; she was a publishing associate at Parabola (magazine and books); and she is currently freelancing as a writer/editor/book doctor (see Editing Services), and has had many other jobs ... other lives ... in no particular order:

apprentice film editor and projectionist; tutor; art bookstore clerk & picture framer; label typist; reader for the blind; notary public; artist's model for one naked year; paralegal at a record company; traveling houseplant caretaker; janitor; legal secretary; messenger; chambermaid at a Holiday Inn in Lake Placid, NY (don't ever stay there!); advertising, PR, and TV comedy (a show about ducks) writer; dogwalker; Family Court and Transit Authority transcriptionist; fortune cookie writer for Goldberg's Funny Fortune Cookies; hostess at the International House of Pancakes. ... Phew.


_______________________

Current Areas of Interest, Passion, and Enthusiastic Curiosity

(For more on some of these things, go to Betsy's Blog on top tool bar.)
My article "Walking Alone--Dangerous or Heroic" is in the spring 2023 issue of Prairie Fire. Here's a little preview.

I got to make a list:Three Books I've Loved in 2023 on Shepherd.com, a new book discovery site to help readers find books and help writers recommend books they love and thereby connect with readers who might also like their own books.


Sometimes you feel a commonality with an artist in a completely different field. I feel that with George Booth, the brilliant New Yorker cartoonist, who just left us: eulogy.


For an instant swoon, listen to Adam Lambert singing "Come to Me, Bend to Me" from Brigadoon. It's on the blog page.


I also recommend jumping on a trampoline. It'll goose your lymphatic system and lift your mood. For a demo, click "The Trampoline Dance" video:


-------------------------------
As I said at the beginning, I am not a religious person, but I do believe that peace comes from a commitment to something greater than oneself. I am committed to Truth. This is not truth used to correct others or to control or be cruel. This is a foundational Truth that allows all life to be. It is a compassionate Truth that demands action. Hence, this little call to action: